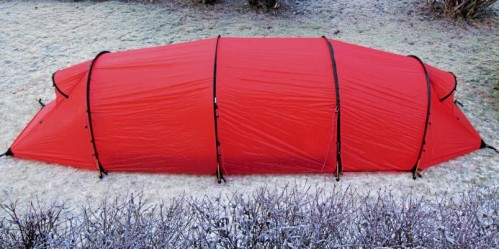 Villmarksliv har testet tomanns helårstelt og Hilleberg Kaitum 2 G ble testvinner.
Testpanelet mener det er god liggeplass til to og god sittehøyde i hele innerteltet. God pakkpose, ekstra stangledd samt gode plugger.
Teltet har to høyt plasserte ventiler, som kan lukkes helt. To oppbevaringslommer i innerteltet. Tørkesnor i taket.
+ Pluss for god pakkpose, ekstra stangledd og gode plugger. God liggeplass til to og enkelt og raskt oppsett. Godt med pluggfester samt barduner av meget god kvalitet.

– Trekk for ikke den beste toppduken med hensyn til vanntetthet.
Pris: 8850
Foto: John Arne Tungen